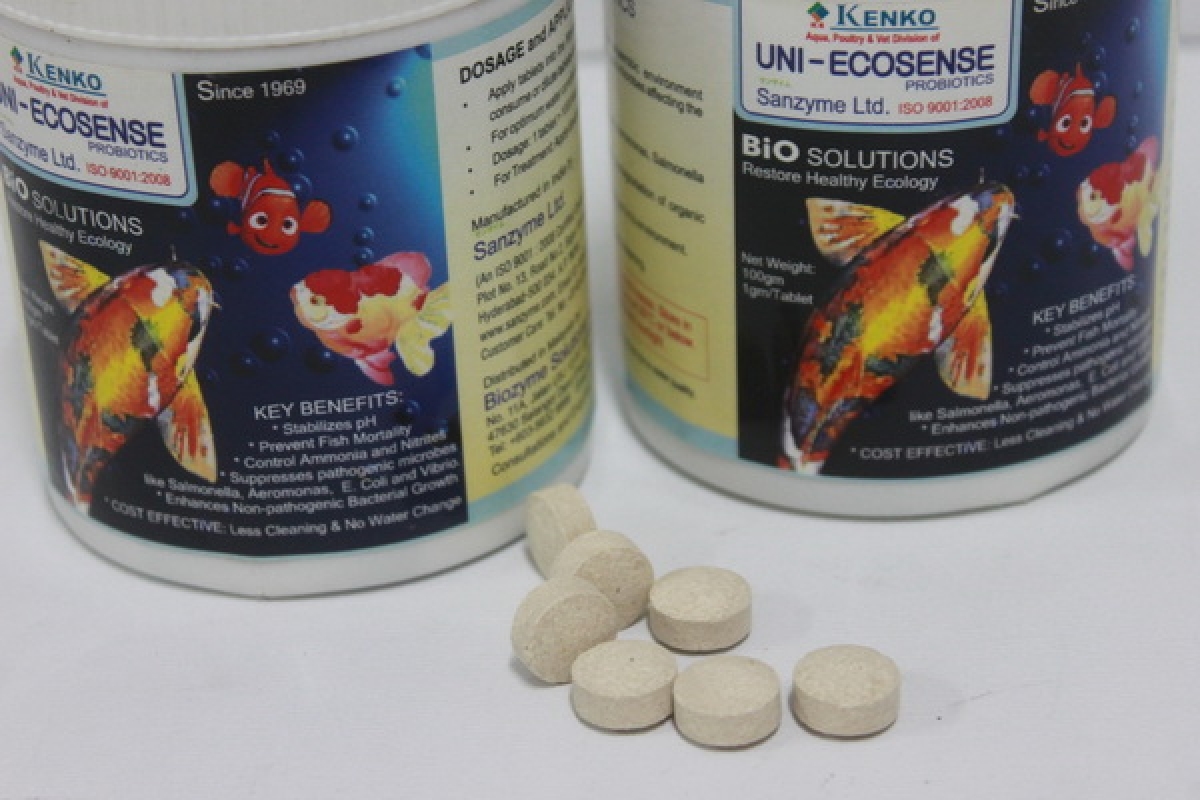 Uni Ecosense Probiotics (LooseTablets)
UNIQUE BLEND OF BIODEGRADING MICROBES FOR WATER. AN INNOVATIVE PRODUCT ALLOWING THE ACTIVATION OF LARGE NUMBERS OF VIABLE PROBIOTIC SPORES FOR USE IN AQUACULTURE PONDS.
BENEFITS
- Stabilizes pH
- Prevent Fish Mortaliity
- Control Ammonia and Nitrites
- Suppresses pathogenic microbes like Salmonella, Aeromonas, E. Coli, and Vibrio
- Enhances Non-pathogenic Bacterial Growth
- Less Cleaning & water change.
APPLICATION:
- Apply tablets into the filtration unit or end of filter compartment where no fish will consume or dilute tablets and apply directly into aquarium/pond
- For optimumwater conditions, apply once in every 15 days
- 1 tablet > l000 litres water or approx. 1 tablet >3ft. aquarium
- For treatment. Apply double dosage for first 2 application.