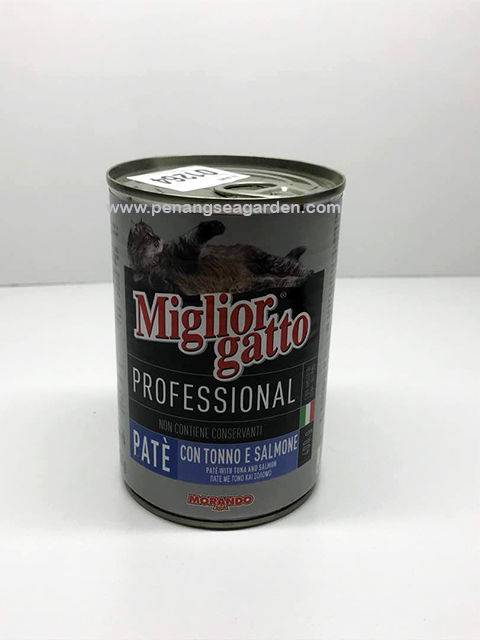 Cat Food MIGLIOGATTO Professional Pate with Tuna & Salmon 400g
Brand: Miglior gatto
Product Code: 01264
Flavour: Tuna & Salmon
Product: Import from Italy
Main Ingredients: Meat and animal derivatives 50% - fish and fish derivatives (tuna min. 5%, salmon min. 5%) - Minerals.
Natural ingredients for a balanced feeding and suitable for daily consumption.
The wet formula meets the needs of a neutered/spayed cat without sacrificing taste and quality, according to the company.
Wet / Canned dog food (tin easy open) After opening, you may conserve it 2-3 days in the fridge.