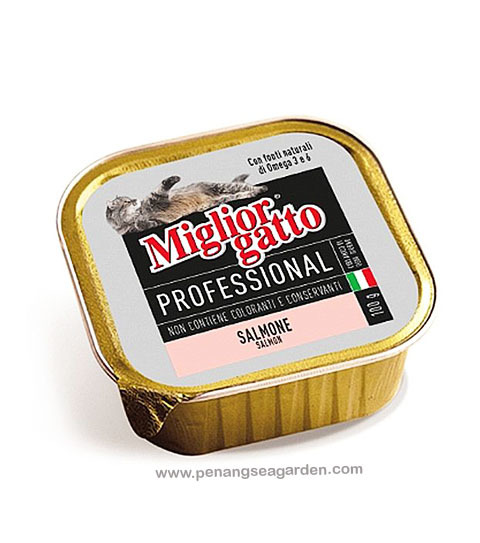 Cat Food MIGLIOGATTO Professional Alutray with Salmon 100g
Brand: Miglior gatto
Flavour: Salmon
Product: Import from Italy
Main Ingredients: Meat and animal derivatives 50% - fish and fish derivatives (salmon 5%) - Minerals.
Natural ingredients for a balanced feeding and suitable for daily consumption.
The wet formula meets the needs of a neutered/spayed cat without sacrificing taste and quality, according to the company.
Packing in aluminum tray, size: 9cm(L) x 9cm(W) x 2cm(H).
The product is ready to use, it s not necessary to heat.
Store in a cool and dry place, away from direct sunlight. After opening, you may conserve it 2-3 days in the fridge.