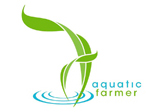 Anubias barteri
* Buy 10 (can be any species combination) Free 1 (with value RM14)
Anubias Barteri is one of the more popular and resilient of the freshwater aquarium plants.Barteri is hardy, so its a great plant for beginners. Anubias Barteri is noted for its thick rhizome, strong root structure and durable green leaves.
Aquarium pH: 6.5 – 7.8
Water Temperature: 72 – 78 Degrees Fahrenheit
Appropriate Tank Size: Small to Large
Lighting Requirements:Anubias Barteri can thrive is a wide range of lighting conditions from low light to higher levels of light.
Planting Methods: Anubias plants can grow in aquarium gravel, aquarium substrate, attached to rocks, driftwood, or decorations.